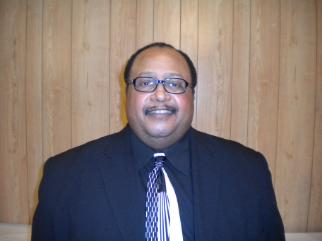 Apostle Michael Wayne Bethel was born in Danville, Virginia to the late Daniel Webster and Elizabeth Humphries Bethel. He has four brothers and two sisters. He graduated from John M. Langston High School in Danville, Virginia. He received many awards in baseball and football; and played basketball as well. He owned, managed, and coached the Danville Dolphins semi-pro baseball team. He attended Chicago Technical Institute located in Chicago, Illinois. Apostle Michael W. Bethel was a member of Mount Zion United Holiness Church in Danville, Virginia under the late Dr. R. Woodson for 22 years. Apostle Bethel moved to Delaware in 1974. He is the husband of one wife, Lady Yvonne B. Bethel, and the father of four beautiful daughters, Shirvon, Yvette, Deborah, and Hannah. After a devastating car accident, Apostle Bethel fully gave his life to the Lord. He received his apprenticeship from Gospel Association of America the Church of God Inc. in Chestertown, Maryland. He was ordained an elder in 1981 under the late Overseer S. Hope of Gospel Church of God in Wilmington, Delaware.
In 1984, he founded Bethel Evangelistic Ministries the Church of God Inc. Two years later, he founded and became pastor of Holy Bethel the Church of God located in Newark, Delaware. In 1988, he started a Jamaican ministry. In 1993, he founded Holy Bethel the Church of God located in Eden, North Carolina. In 1994, he launched an expanded ministry in the Eastern Caribbean in the Lesser Antilles, West Indies. In 2000, he was consecrated an apostle and started an African ministry traveling to Ghana and Togo, West Africa.
Apostle Michael Bethel has spoken and continues to speak in many conventions, convocations, revivals, and special services across the United States of America. He has preached the Word over radio for 33 years and television for 32 years. He has taken God's Word across four continents, eight countries, twenty-two states, and over four hundred-fifty cities. He continues to be one of the most sought after preachers in this area as well as surrounding regions for his preaching of the old-fashioned gospel. Apostle Michael Bethel is one of the strongest and most faithful gifts that God has given the church.
"It takes the preaching of sin to get you save and the preaching of sin to keep you saved!" – Apostle Michael Bethel